Published at May 20, 2019 01:42 PM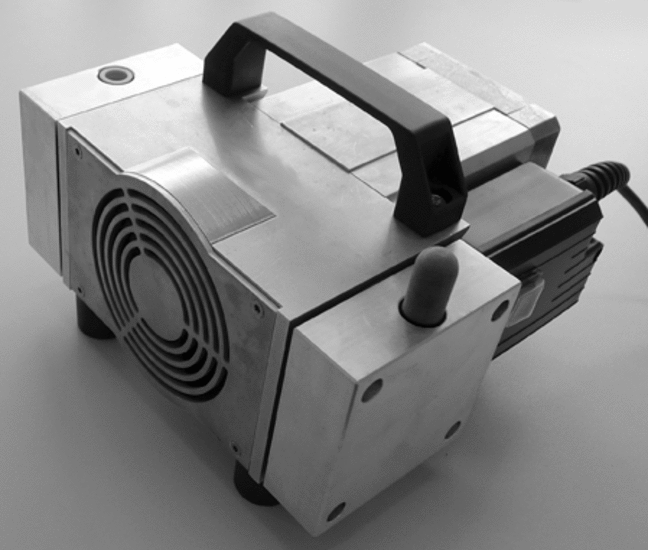 The launch has long since begun and the final phase has rung in: Hyco Vakuumtechnik GmbH from Krailling in the south of Munich, known in the manufacture of diaphragm pumps and piston pumps for conveying gaseous media, will launch a new chemical-resistant diaphragm vacuum pump in the fall.
The diaphragm pump, which is still under a design name, is resistant to aggressive solvent and acid vapors and therefore chemically resistant. This is achieved through the use of the following materials: Membrane Elastomer with PTFE lining, Kalrez valves and media-carrying components made of PTFE with carbon fiber reinforcement.
The pump is wipeable, portable and has an on-off switch. As a result, it can be used in different areas and for different applications. Like all hyco vacuum pumps, it stands out due to the well-known smoothness and low maintenance. Due to the favorable structural weight distribution, it offers a good ratio of capacity to weight. The anticipated delivery rate is 35l/min with an ultimate final vacuum of <10 mbar.
The product image shows a black-and-white photo of the current pumps in test operation, the appearance of which will change to a new color for mass production. All detailed technical data and additional information will be communicated to the product launch. Would you like to be informed soon?
Contact:
INGENIEURBÜRO Beatrix Kaufmann-Ludwig
Hausener Str. 1
D-82131 Gauting
preludio.de
info@preludio.de
---
Product News