Published at July 31, 2017 12:35 PM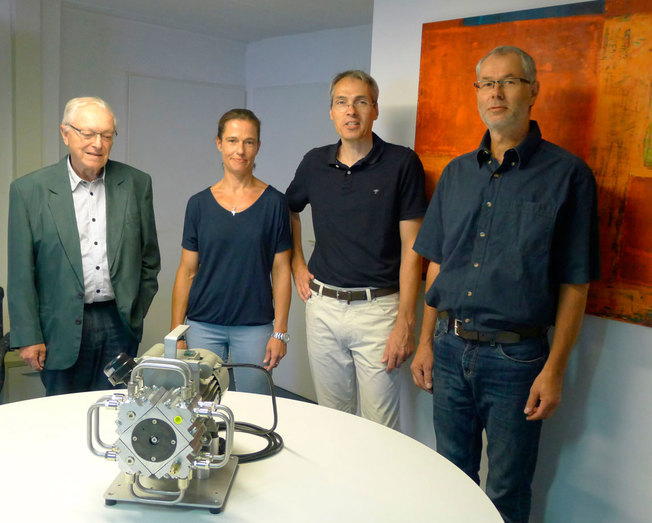 The construction boom has been going on for years. Builders know, it is essential to set their home on solid and therefore well-studied soil. For geological surveys and soil samples, geotechnical or earthworking companies are often the sought-after choice. In order to be able to carry out the investigations, e.g. used pneumatic ramming probes.
We are pleased with the company Dunkel Geotechnik GmbH from Munich, which we were able to supply in July with the 100,000th pump from hyco Vakuumtechnik. The pump was personally handed over by the founder Mr. Otto Hayn and will find its use in a ramming probe.
---
Corporate Informations