Published at December 27, 2019 02:45 PM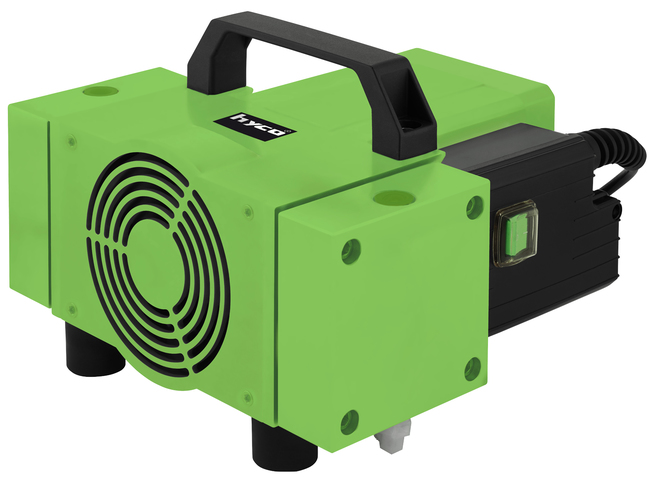 Known in the manufacture of diaphragm pumps and piston pumps for the conveyance of gaseous media, hyco vacuum technology has expanded its pump portfolio and offers under the name hycoLAB diaphragm pumps for applications with chemicals for conveying and evacuating aggressive solvent and acid vapors.
The new chemical-resistant vacuum pump hycoLAB is a dry-running diaphragm pump. In order to achieve chemical resistance, resistant materials such as membrane elastomer with PTFE coating, valves made from Kalrez and media-carrying components made of PTFE with carbon fiber reinforcement have been used in the conveying area.
The hycoLAB chemical-resistant diaphragm pump is available as a single-stage or two-stage pump. The single-stage variant delivers a delivery rate of 63 l / min and a final pressure of <75 mbar, the two-stage version delivers a delivery rate of 38 l / min and a final pressure of <8 mbar.
Like all hyco vacuum pumps, the hycoLAB impresses with its familiar smoothness and low maintenance. It is portable with a weight of 10 kg; the smooth surfaces can be wiped off.
Further information is available on the websites hyco-lab.de and hyco-lab.com
---
Product News