Published at July 29, 2021 11:36 AM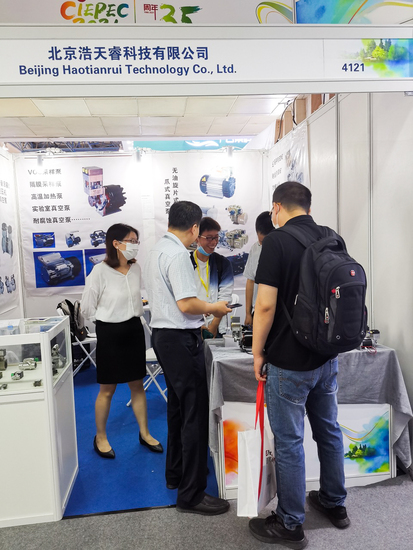 The 19th China International Environmental Protection Exhibition and Conference (CIEPEC 2021) was held July 13-15 at the China International Exhibition Center in Beijing.
The biennial China International Environmental Protection Exhibition & Conference (CIEPEC) is the most prestigious environmental exhibition in China and the best-known event for environmental technologies, products and their services.
In addition to many top domestic enterprises, many exhibitors from North America, Europe, Japan, Korea and Southeast Asian countries and regions also participated in CIEPEC.
With the team of the sales partner Beijing Haotianrui Technology Co. Ltd. hyco Vakuumtechnik exhibited a larger portfolio of relevant pumps for environmental applications. Many informative discussions with customers and interested parties on technologies, pump applications and possible uses of the pumps took place during the three days of the trade fair.
You can find more trade fair impressions here
Picture material from Beijing Hjaotianrui Technologgy Co. Ltd.

---
Corporate Informations